Handheld Computing HalfKeyboard - The Sound of One Hand Typing

Visorcentral.com HalfKeyboard (review) July 11, 2001


C|Net Matias Half Keyboard May 7, 2001


the-gadgeteer.com Official Gadgeteer Hands On Review: Half Keyboard Mar. 13, 2001




Now Play Guide - Top Tech Toys Dec. 6-12, 2001
jocgeek.com Widgets, gadgets and gizmos only a Palm user could love by Mike Berman Oct. 10, 2001

Rolling Stone RS Digital: PDA Keyboards Sept. 13 , 2001


Macworld Weird Stuff: Where's the Rest of Me? May 2001
More articles in English and many other languages can be found on the Archive page.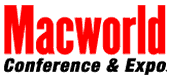 Matias Corporation showcased the Half Keyboard and other new products at the Macworld Conference and Expo in San Francisco, January 7-10 2003 at the Moscone Center.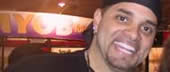 Sinbad vs. the Half Keyboard!


C|Net Radio Edgar Matias discusses the Wearable Half Keyboard [mp3 Audio] July 2, 2001


MacShowLive Shawn King and Hilary Percy interview Edgar Matias at Macworld San Francisco [mp3 Audio] Jan. 10, 2001


MacCentral AudioFiles Shawn King interviews Edgar Matias [mp3 Audio] Jan. 4, 2001




One-Handed Half Keyboard x2 Debuts at Macworld Expo in New York
July 17, 2001
Wearable Palm Kit Debuts in Palm Pavilion at PC Expo
June 26, 2001
Meet Apple Macintosh Creator Jef Raskin at Macworld Expo in San Francisco
January 4, 2001





Cool User Sanai Naritoshi adapts his Half Keyboard™ for Sony CLIE™ and shows you how - well, if you can read Japanese...
The Slacker's workstation, or just plain cool?
Send us your Half Keyboard tips, anecdotes, or pictures! If we like them, we'll send you some very cool Half Keyboard SWAG.